11 June 2021: Norwegian Association of Hunters and Anglers 150th Anniversary
The Norwegian Association of Hunters and Anglers is 150 years old and is committed to helping its members become better hunters and anglers.
As Norway's only nation-wide organisation for both hunters and anglers, the Association is consulted on all major issues of relevance to Norwegian hunting and fishing enthusiasts, be it changes in laws and regulations, shooting and hunting seasons, use of hunting dogs, questions about firearms, shotguns and ammunition, regulation of the use of fishing tackle, creation of protected areas or damage to the natural environment.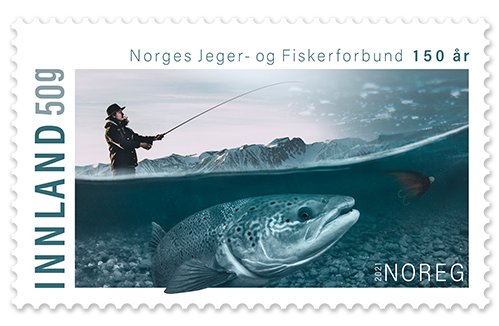 Four out of five Norwegians have a generally positive opinion of hunting, and no less than nine out of ten are confident that hunting is carried out in a proper and humane manner. The Chairman of the Association, Knut Arne Gjems, says that the survey findings are very encouraging. "Public acceptance of hunting is important to its future. Hunting is part of our heritage and one of our key environmental management tools."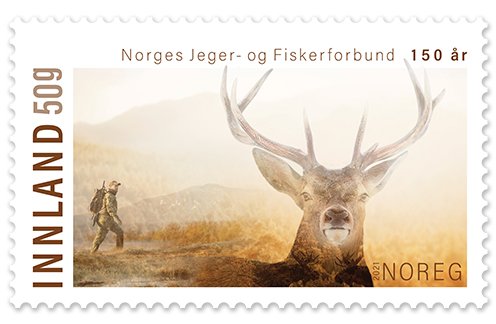 Our association works tirelessly to educate new and seasoned hunters, so it is pleasing to know that public understanding and acceptance of hunting is improving. The most important part of our work is to establish a basic respect for the natural world and the animals being hunted. Hunting has traditionally been a male-dominated pursuit, but that is rapidly changing. Today, one third of those who take the hunting licence examination are women.

Game hunting is a popular activity. One in ten Norwegians are registered in the Register of Hunters and a couple of hundred thousand or so pay an annual licence fee to be able to hunt. Game is also an important source of healthy, local food and accounts for over 22 million meals each year!

Facts
11.06.2021
NK 2053-2054
Motifs: Angling and hunting
Design: Kristin Slotterøy
Photos: Audun Rikardsen, Kristin Slotterøy, Robson Hatsukami Morgan, Tim Marshall/ unsplash.com (NK 2053), Alaska 1795, Jeremy Gallman/unsplash.com, Delbars, Chris Desborough/Shutterstock (NK 2054)
Denominations: NOK 24,00 (Domestic 50 gr) x 2
Issued in: Sheet with 50 stamps
Print: Offset from Joh. Enschedé Security Print, The Netherlands