Return
How to send parcels in return
Online stores can easily arrange for you to return items you do not want to keep or want to exchange.
New: Easy return of packages you do not want to pick up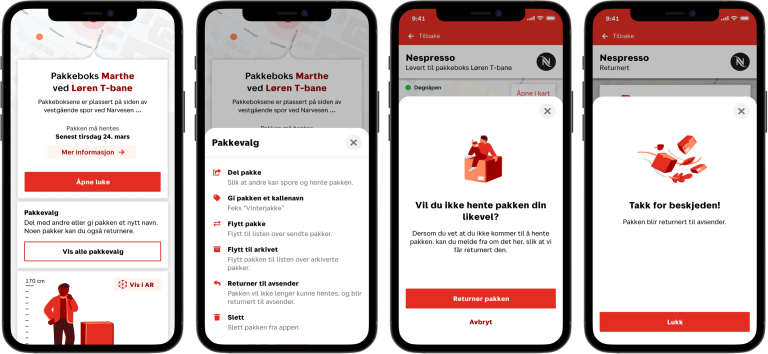 You can now send your e-commerce package back as soon as it arrives at one of our pickup points if for some reason you do not want it anyway. Then it does not have to stay there for 14 days, and you do not have to get more notifications about the package. This currently applies to the packages the online store sends to a pickup point, and you do this via the Posten app. This is good for you, good for Posten, and even better for the online store so they get their goods back faster.
For other packages, several types of return solutions still apply:
1. Addressing and return labels
When you send items in return, you must relate to what the online store has as a return solution. Here are some return solutions that online stores offer:
Return label from the online store
There is a return label in the package you received. Paste this on the package and it is ready to be returned.
Return label that you print yourself
The online store has sent you an attachment in an email or a link to a website where you can print a return label. Attach this to the package and it is ready to be returned.
Return code
Some online stores give you a return code that you use to retrieve a return label. Print and attach to the package. Order return with return code.
Pay for return yourself
In very few cases, you have to pay and arrange the return papers yourself. It is possible the online store can refund this, but you need to consult with them about it.
Send returns under 350 g
Send returns over 350 g
2. Delivery of return shipments
Send from your mailbox
If you have received the shipment in the mailbox, you can check if it can be sent in return from your mailbox. Check here for your package. Mark the shipment with what the online store informs about – the shipping is paid for by the online store. More about returns from the mailbox.
Send in return from a parcel locker. Use the Posten app to reserve a slot.
Deliver the shipment to Posten
Packages with a return label can be delivered to Posten – shipping is handled by the online store. Find the nearest drop-off point.

It is important to remember that not all packages can be returned to Posten. If you have received a return label from another carrier, the package must be delivered where you picked it up.
3. Tracking of return shipments
Return shipments can be tracked using the tracking number. However, the return of small packages can not be traced.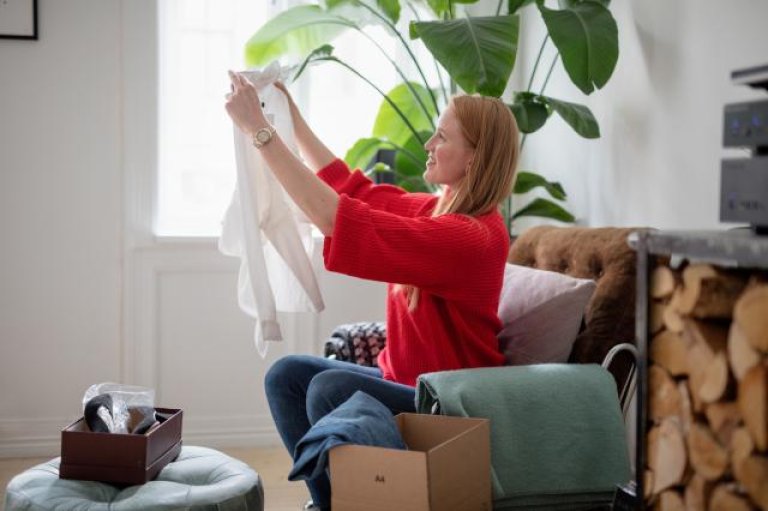 Return or exchange goods from abroad
Each online store will give you information on how to return the items.
Refund
In order to get a refund of customs and fees when returning or exchanging goods purchased online, you must be able to document that the goods have been customs cleared in Norway and it is sent in return.
If an item previously been cleared into Norway and is sent back to the country it came from, you can apply to get fees refunded.
More about return or exchanging goods at Toll.no.
Read more about customs clearance of goods.