Return from parcel locker
Easy return via parcel locker
You can now return goods to online stores via parcel locker. You need the Posten app to reserve and open a slot.
There is no extra cost to send from parcel locker
You can send the package around the clock
Track the package from the moment you put it in the parcel locker
How the service works:
You must have the Posten app to book a slot
Select return in the app and follow the steps
Attach the return address label to the center of the package with the barcode clearly visible
The hatch is reserved for two hours from the time you reserve it
You can reserve a slot at any time
Screenshots from the Posten app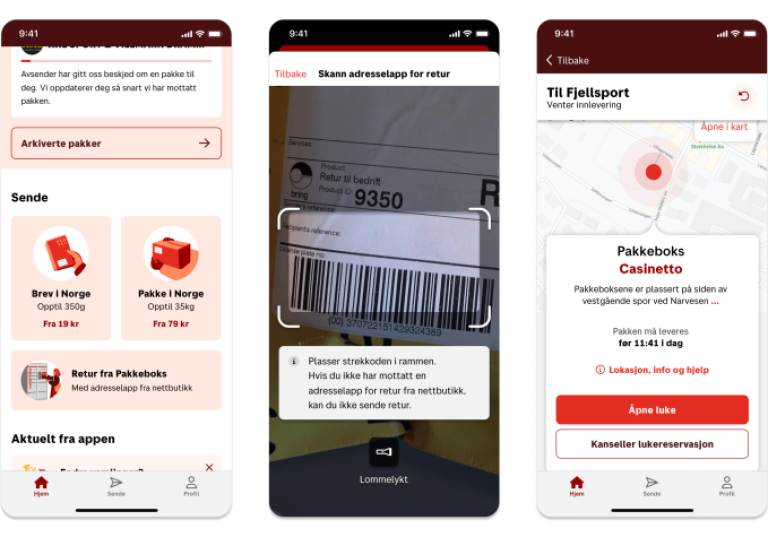 Questions and answers about sending in return from parcel locker
Most online stores attach a separate return address label with the goods. Contact the online store if you have not received an address label.

If the deadline expires, you can reserve again, or deliver the package to a Post in Shop.

You can. You can cancel the reservation at any time if you no longer need it.

Anyone with an address label for returns from Posten Bring can use return from parcel locker.