Issue 19 February 2021: City Anniversaries
This year, Larvik celebrates its 350th anniversary, Tønsberg is an impressive 1150 years old, and it is 200 years since Lillesand was granted its status as a seaport. 
Larvik received its charter as a town on 29th September 1671. It was then that Ulrik Fredrik Gyldenløve, the governor-general of Norway, chose Larvik as his main place of residence and built the Manor House and the church at Tollerodden.
Larvik is perhaps best known for its beech forest and as the birthplace of the scientist Thor Heyerdahl. During the Viking Age, Kaupang became a hub for trade. Located on the shore of Viksfjord, not far from Larvik, it was the first town-like settlement in present-day Norway.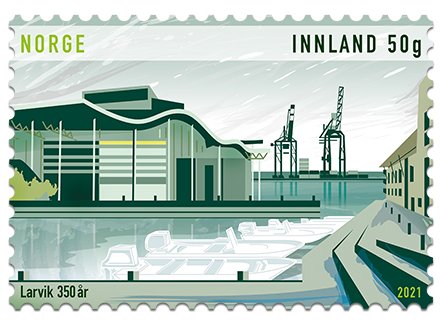 According to the historian Snorre, Tønsberg already existed before the Battle of Hafrsfjord. If true, that makes Tønsberg the oldest town in Norway, founded before 871. It celebrated its millennium in 1871 and, as we have few other written sources to refer to, the dating given by Snorre is widely accepted. Tønsberg is one of Norway's most popular summer destinations. The climate is mild and people flock to Tønsberg and the coast during the summer months. It also offers a wealth of cultural activities throughout the summer, with shows and festivals performed by well-known actors and artists.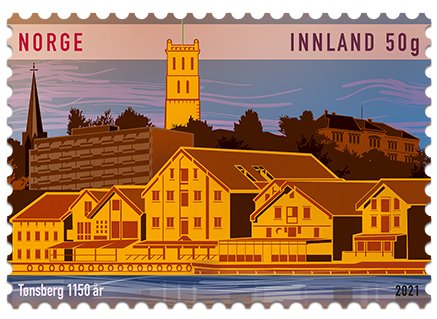 The coastal town of Lillesand in southernmost Norway is a popular resort destination and its population swells significantly during the summer months. Lillesand was established as a municipality in 1837 when Norway introduced a system of local self-government. The municipal district borders Kristiansand to the west, Birkenes to the north and Grimstad to the north-east. The old seaport of Lillesand is at its centre and home to most of the district's inhabitants.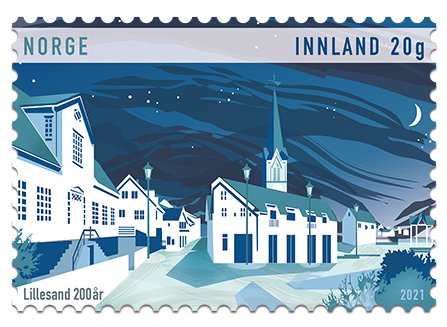 Facts
19.02.2021
NK 2046-48
Motif: Lillesand, Larvik, Tønsberg
Design: Jørn O. Jøntvedt
Denomination: NOK 18 (Domestic 20 grams) NOK 24 (Domestic 50 grams) x2
Issued in: Roll of 100 stamps
Print: Offset from Joh. Enschedé Security Print, The Netherlands