Our Christmas guide
Posten Christmas guide make the pre-Christmas period easier. Get your packages delivered home, avoid queues and send from your own mailbox are some of the advice from us to you.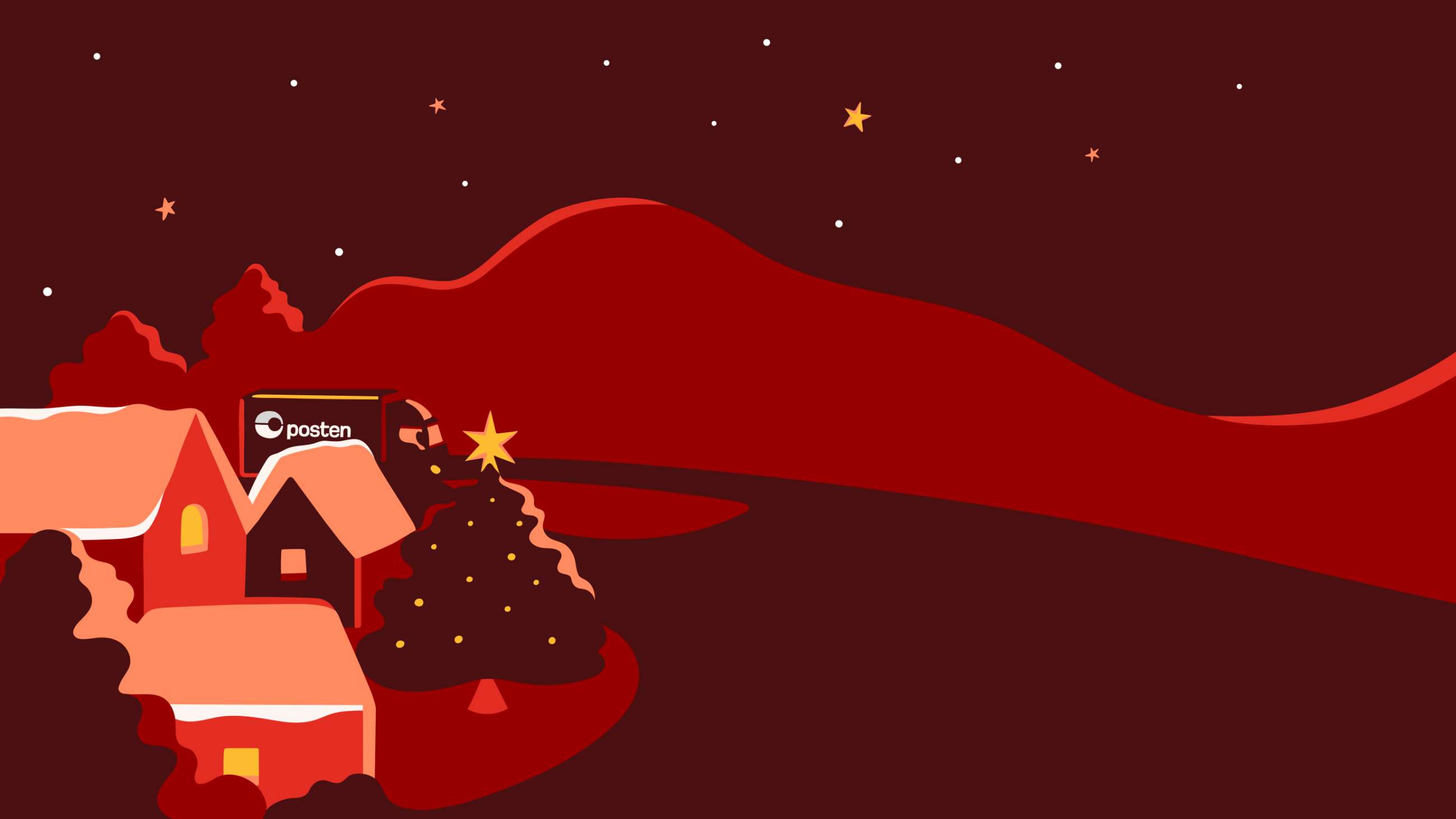 1. Plan Christmas and report where you live
Old mailing lists can cause delayed mail. Remember to update your own and check other people's addresses.
2. Use good packaging – it is no shame to pack properly
Choose packaging that suits what you are sending, avoid extra air in the package, and pack well. You are welcome to use packaging you already have. See our packaging tips here.
3. Pay attention to the sending deadlines
Send Christmas mail well in advance so that it arrives in time for Christmas Eve. There are separate deadlines for each country – check the deadlines here.
4. Save your energy and send from home
Buy stamps or Norgespakke™ 0-5 kg online, and send from your own mailbox. Use the packaging you find at home. The postman picks up.
5. Download Postens tracking app and show pick up code
The Posten app makes it easy to track and pick up packages, and order home delivery. You can also send parcels, buy digital stamps, open hatches in the parcel box, and find opening hours at your pick-up point.
6. Skip maps and compass
You can order home delivery instead, or choose fixed delivery point.
7. Listen to experienced postmen, pick up your package as soon as possible
Help your pickup location and pick up the packages as they arrive. Tip: Check in the Posten app when there is little traffic at your pick-up point.
8. Make safe choices – use Norgespakke™
Send both small and large packages with Norgespakke™. Use optional packaging; something you already have, or buy at Posten. We also help you if it is urgent and the package must be delivered the same or the next day.
9. Adapt the trip and pick up packages where you travel
Parcel box (Pakkeboks) allows you to pick up your packages closer to where you live or travel, at all hours of the day. Select "Pakkeboks" when you check out in online store. You use the Posten app to open the hatch in the parcel box.
By Nina Farstad Engebretsen/Ingvild Janne Tørlen
2020.11.20