Packaging is important
We have packaging for mailings and packages
The boxes you buy at Posten come in five different sizes, they are very sturdy and suitable for reuse. Buy them at Posten or in our online store.
Proper packaging is important for your package to arrive fully. A shipment is reloaded several times before it reaches the recipient. The packaging must therefore be solid. This is perfect wrapping for Norgespakke™.
Outer and inner packaging must be adapted to the contents. Proper packaging means reduced risk of damage and delays. Read more about our tips for good packaging.
You can buy envelopes, bubble envelopes, bubble wrap and cardboard boxes at Posten.
Mini, small and medium boxes can also be used as packaging for mail.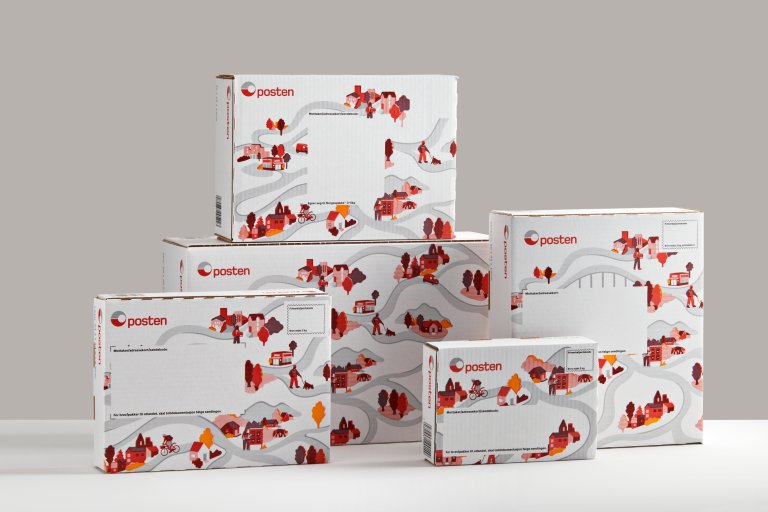 Measurements and prices
| Size | Measurements | Weight | Price |
| --- | --- | --- | --- |
| Mini | 24 x 15,9 x 6 cm | 67 g | 16,– |
| Small | 33,2 x 24,6 x 6,5 cm | 125.5 g | 18.– |
| Medium | 30 x 35 x 12 cm | 223 g | 19.– |
| Big | 50 x 30 x 20 cm | 359 g | 24.– |
| Box Norgespakke™ 0-5 kg | 35 x 25 x 12 cm | 191 g | 22.– |